So Aaron had his White Coat Ceremony this weekend. Not really sure how to describe it. It was really nice.Really it was one of the best type of things like that I've ever been to. It started exactly on time. The speakers were interesting, and concise. Then they called each student by name and robed them in their white lab coats. I got teary eyed a few times thinking of how proud I am of Aaron. It was not an easy road to get here. For a while it was hard for him to even think about going back to school. And then once he did, it was crazy. He worked 40 hours a week, did all his premed stuff in a record semester, and then took the PCAT only a few months into his science classes. (Oh and he kicked its trash by the way). And then he got into each school he applied to. And then he moved us across the country because I wanted to. (Okay and maybe some divine inspiration there too...) But still... I am very proud.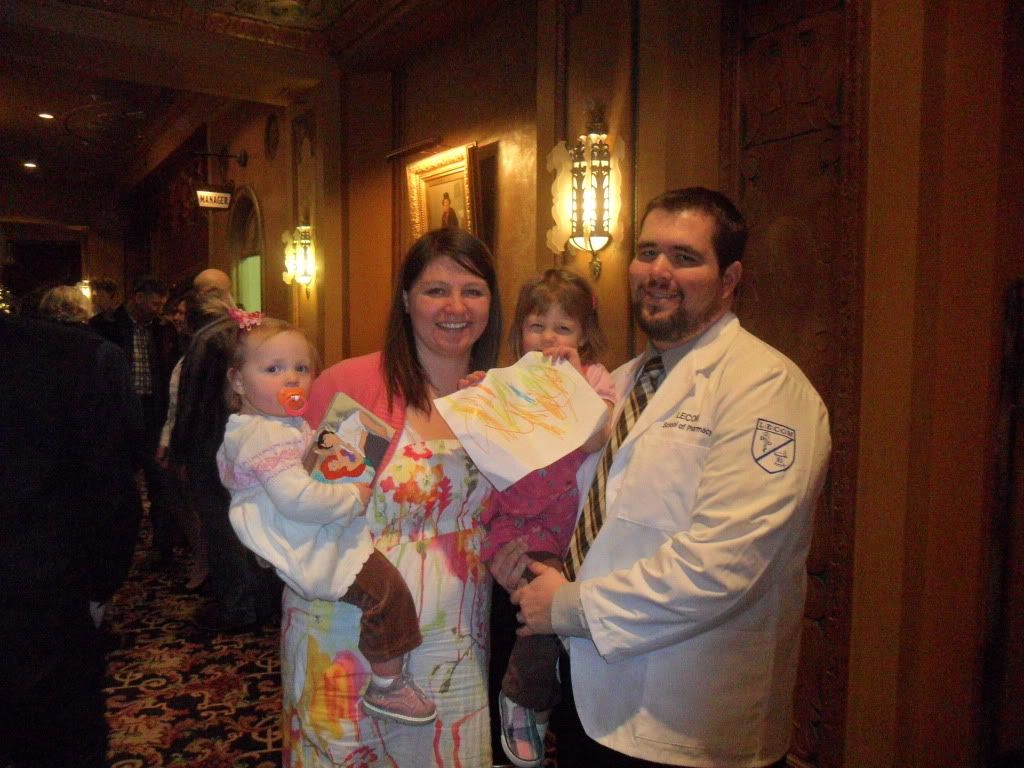 The students had to be there a half hour before the ceremony started. Which meant I had almost 2 hours of trying to entertain my kids in a place not quite meant for kids, all by myself. Fun, right? So before it started we walked around. I wanted to take a cute picture of my girls on this fancy little couch. This is what I got.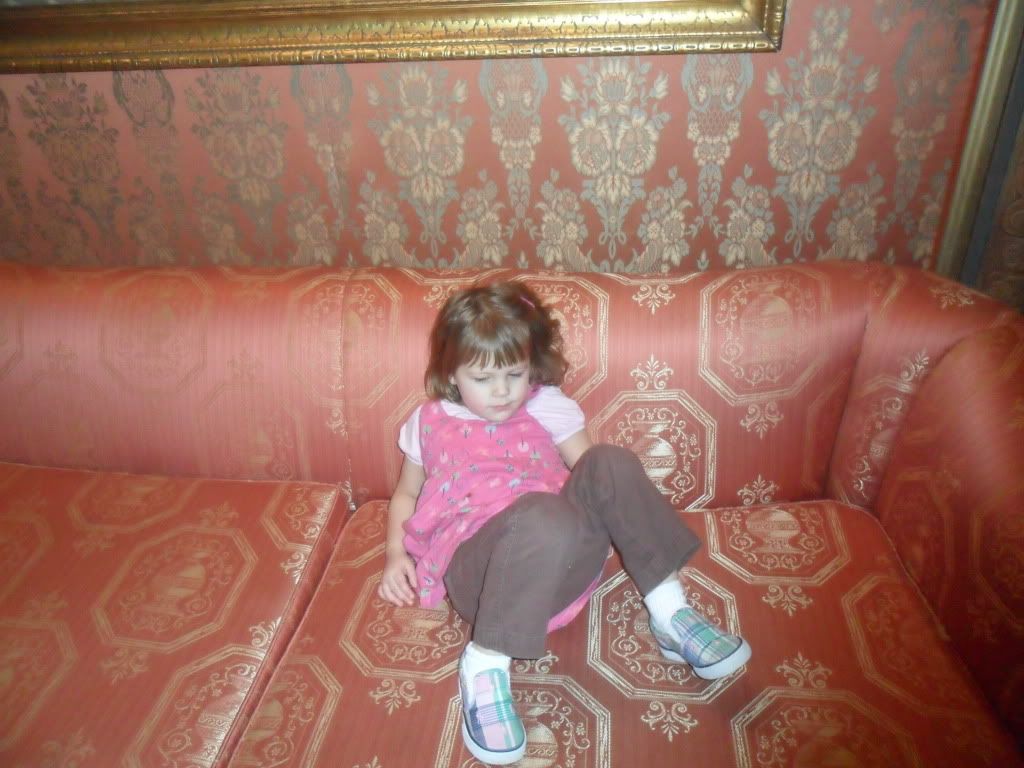 And then when I told her to get her feet off the couch, this was her solution....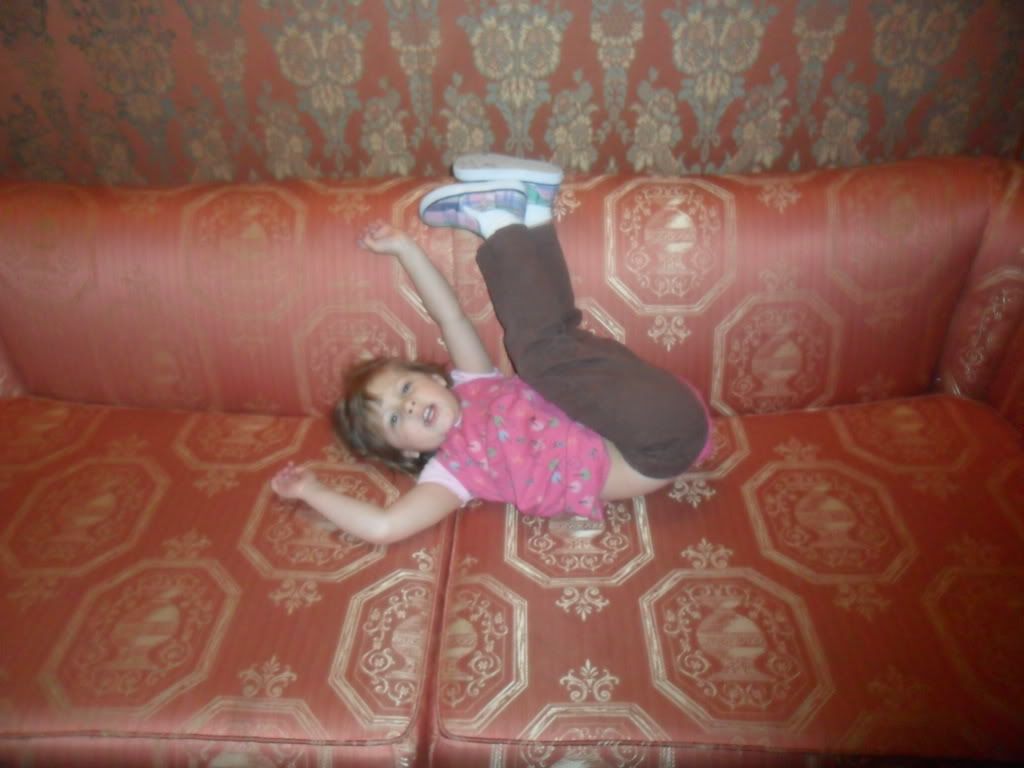 Classic Olivia.
*also the title of this post is another Olivia quote. We made Aaron a cake, and I pathetically drew a "white coat" on it. Olivia kept calling it a rain coat. I'm pretty sure she thinks we did all this fanfare for a rain coat. Makes sense in her world.